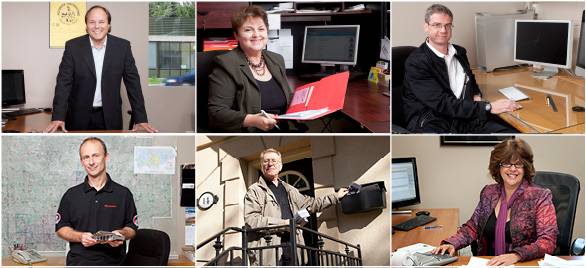 Founded in 1930 by the Roach family, Accurate Distributing established a reputation for reliability that has lasted three quarters of a century. It was to this reputation that Richard Bergeron added the speed and capacity of his former company, A&R Advertising, when he merged the two organizations in 1990.
Today, Accurate services an active client list of 2,000 customers throughout the GTA and surrounding areas – Brampton to Markham and Mississauga to the Pickering town line. The largest number of customers come from the real estate industry, followed by private schools, churches, dentists, and construction companies. Also on the Accurate client list are such notable institutions as the Canadian Breast Cancer Society, Heart and Stroke Foundation and City of Toronto.
True to its reputation, the company is a permanent sponsor of Youth for Human Rights, a global movement spreading the message of human rights, with hundreds of groups, clubs and chapters around the world.
Richard says, "The reason is printing-on-demand that's really fast. Everybody needs it yesterday. When they see they can get it with one-stop-shop convenience, you see why 80% of our business is repeat!"
Accurate occupies a professional office, print shop and warehouse space in the busy commercial-industrial area of Leaside, just south of Eglinton, off Laird. It employs 10 full-time staff and 40 part-time affiliates.