Get Your Message in the Hands of Potential Customers Today!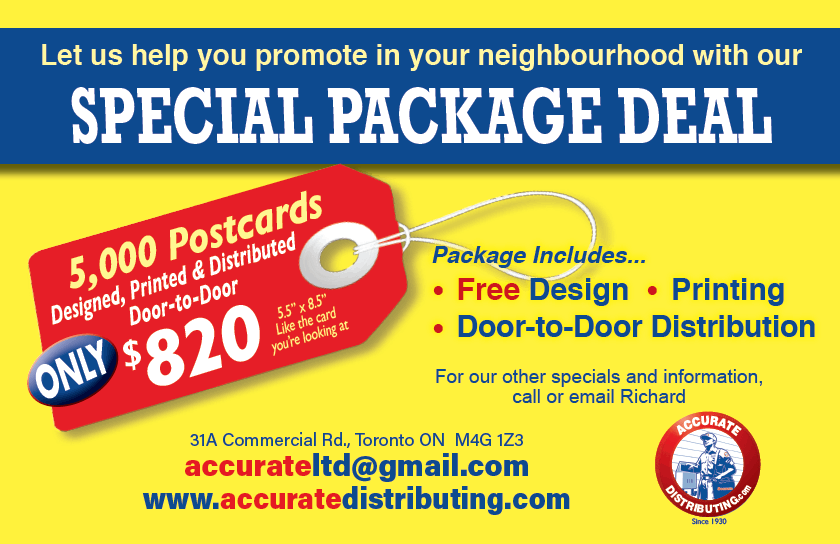 One Stop and Single Point of Call for all Printing and Distribution
With Accurate's full service printing and distribution, you'll be guided as much, or as little as you need through the process from design to planned distribution. 90+ years of expertise will help make your promotion as successful as possible.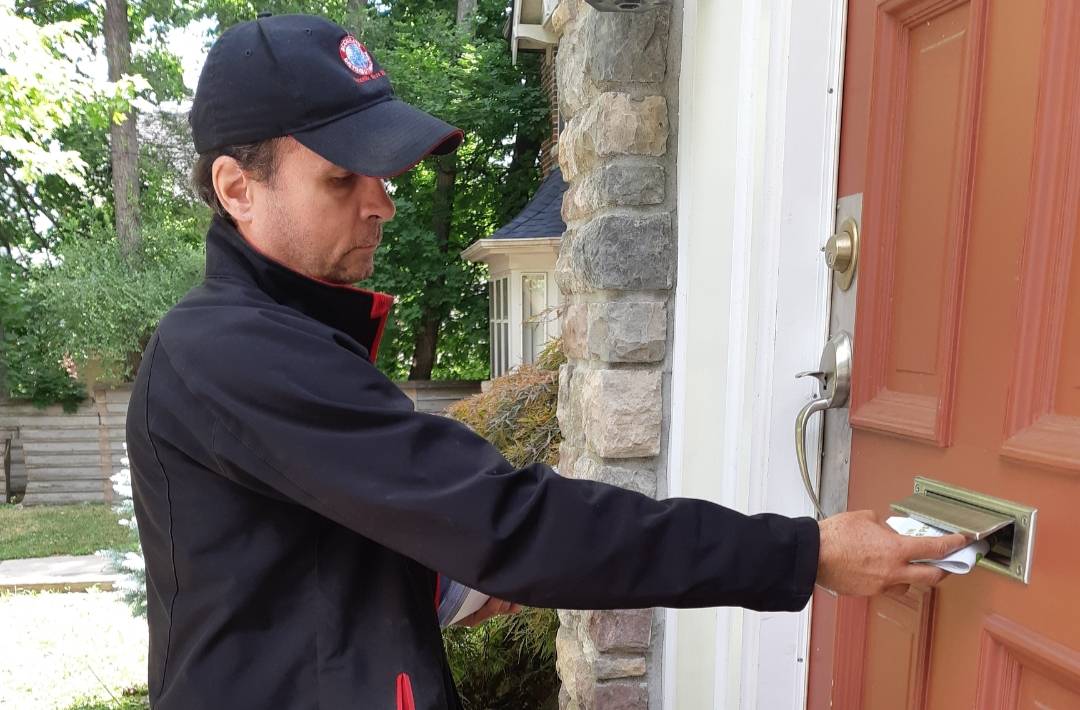 Our Process - Start to Finish
Your business promotion is an investment in the future expansion of your enterprise. Accurate Distributing is the company to help with postcard printing and distribution expertise in the GTA, long established and trusted by those who make it their business to consistently perform effective promotion.
When you work with accurate, you have a huge advantage. We look after the whole process from start to finish with design, printing, and distribution managers all in the same location. It's not uncommon for postcards to be in letterboxes only 48 hours after your design is approved!